FIONA BANNER Hermit Park
A Creative Shed with attached Carport and Side Awning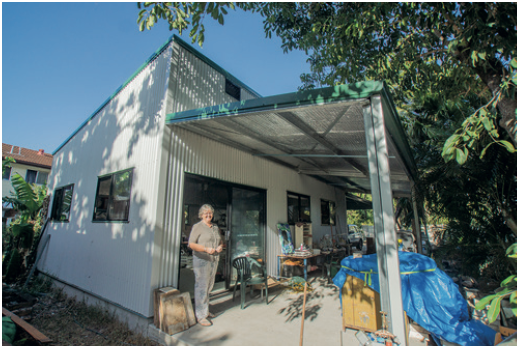 Tell us about your shed?
My shed is 9x6m plus a veranda and double carport. We chose a skillion roof because of the extra height to provide more cross ventilation. It is also fully insulated.
What do you use your shed for?
My shed is my art studio for pottery and mosaic work. I also do various sculpture and larger projects!
What do you love about your shed?
The height makes my shed light and airy. It is a better use of the space in our yard that used to be a bit of an eyesore. It is very practical. I like the proximity of the shed to our house, which is only 4m, it is very convenient.
What project are you currently working on in your shed?
I working on a mosaic design for the bathroom walls and floor. Working on a design which is glued onto tile mesh then installed on the wall in one piece when complete!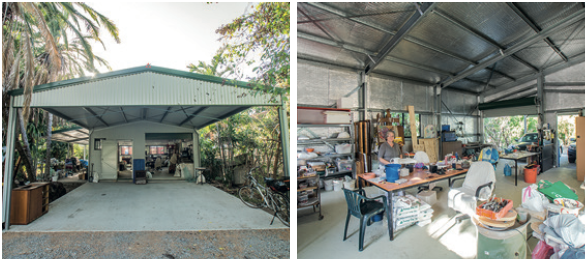 Anything else you'd like to add?
Our shed took a while to get the design right but we are very happy with the result, thanks to the team at Garage World Townsville! I am looking forward to completing the internal walls with ply for an industrial but tidy look.