Be more creative with your shed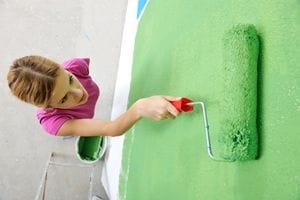 Space always seemed to be filled by something. Every now and then you find yourself asking the questions of maybe the space could be better used. For example, maybe your shed has been slowing accumulating stuff for years and now has reached the limit. Every time you try to open the door you are overwhelmed by how much stuff is in there. If you do manage to clear everything out, what will you do with the space? There are many things you can do, in the end it really depends on what you want and how you can add value to your life.
Better Storage
Sometimes we find ourselves just throwing our stuff in the storage room. It becomes full and hard to find anything. There are great storage solutions, better shelving options and better use of the space which can help you organise your life.

Fitness and gym equipment
Perhaps you have want to improve your life by adding health equipment such as weights or cardio equipment. This is a popular option for people who just want the convenience of being able to do a quick workout without having to drive to a gym. And also, people just want to have a bit more privacy to setup the gym exactly the way they want, rather than participating in a public gym.

Creative studio
No two creative spaces are the same. A creative person needs space to put their things out for easy access. It doesnt matter if you are a musician, painter or creating anything, you need your tools out and ready to go when the inspiration strikes. This is particularly hard to do in a home or lounge room as it gets in the way if you have a family.
Having a special space for all things creative gives you the right mindset to be the next Leonardo Da Vinci.

'The cave'
Cave is often associated with men, however, wed like to encourage women to create their cave too. The idea of a cave is simply a place where you can escape to and hideaway doing the things you love. This could being playing some guitar, playing video games, shooting darts, or reading a book in your favourite comfortable chair while listen to music.
A couple of things to consider is access to electricity and plumbing, plus perhaps some more specific needs for you. Maybe you want to have air-conditioning or space for your private bowling alley.

Design it for you
You really can have anything you want. Perhaps you want some nice bright skylights, some walls to section areas off and a solar panel sufficient in supplying enough power for you to work. Maybe you are keen to create a ventilation system that reduces heat and need for air-conditioning. It all depends on your lifestyle and how you would like to add value to your life.
Its a great idea to start exploring what you like and understand more about what your options are. The best way to get started is by
requesting a quote from Garage World
, to start making your ideas a reality.
Once you have explored different options, talk to us about making your dream shed a real shed. The fun starts now! Click here to request a quote.