Custom built sheds in Townsville will save you money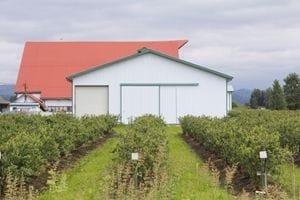 Is it really possible to save money with a custom built shed?
It all comes down to the planning stage, and building with a complete vision. This is about positioning yourself to save money in the long run. This is about making the right investments now to ensure that savings are experienced consistently from day one.
Better heat management to save on energy consumption
In the peak of the day, heat is trapped inside. The normal go to method of dealing with this heat is to turn on an air-conditioner, but this comes at an enormous cost especially if you are using every day. By approaching the problem in terms of minimising the heat, it will reduce the dependency of needing the air-conditioner in the first place. This will save you money for years to come.
Overheating is a common problem in North Queensland. However, there are simply steps you can take to minimise this problem. By intelligently selecting the position outdoor awnings, verandas and pergolas will reduce overheating every day, reducing the demand for energy consumption.
Whirlybirds are a great way to mitigate heat in the structure by allowing the heat to escape and air to flow. Best of all, whirlybirds don't cost anything to run, once installed they are free.
Further to this, simply choosing a lighter colour can reflect up to 70% of heat gain. Because Garage World Townsville designs custom built structures using COLORBOND® steel, you have a wide range of lighter colours that will suit your specific tastes or requirements.
Build it right the first time
It is very rewarding to be able to build it yourself. However, all too often we have people who come to us because the structure has not lasted as long as they wanted. Other cases they have made a costly mistake. Or they decided to go with a company that offered the lowest price and end up with a dud. This is a heart-breaking situation, for people who go through these types of situations the financial stress is crushing.
However, by making a decision from the start to do it right and make it last you will save yourself more then money. You will save a few grey hairs too. By working with Garage World Townsville you will join a growing family of over 2,500 properties that have had our structures built on them. 2,500 people can't be wrong.
Garage World Townsville is a team of professionals with remarkable experience, but best of all Garage World Townsville is a team that cares. Our crew create a strong, custom design that suits exactly what you want, and the structure will continue to function as it is meant to long into the future.
Proper planning will save you from future repairs, this is how we approach building and maintain our reputation as a market leader.
Create an efficient work space
We are often approached by customers who want to design a specific space where they can carry out their work. Everyone is different, but usually the reason behind it is similar. This saves people on commuting, but also saves people on renting someone else's space. Instead of renting an office or workshop, and paying for fuel, this money is simply invested into their very own workspace.
Where to from here?
By planning better from the very beginning you are far more likely to be in a stronger position in the long run. The positive choices you make now will inevitably impact your life in positive ways in the future, the choice is yours.
If you have any questions, please give us a call, or click here to request a quote.