Design The Mighty Man Cave in Townsville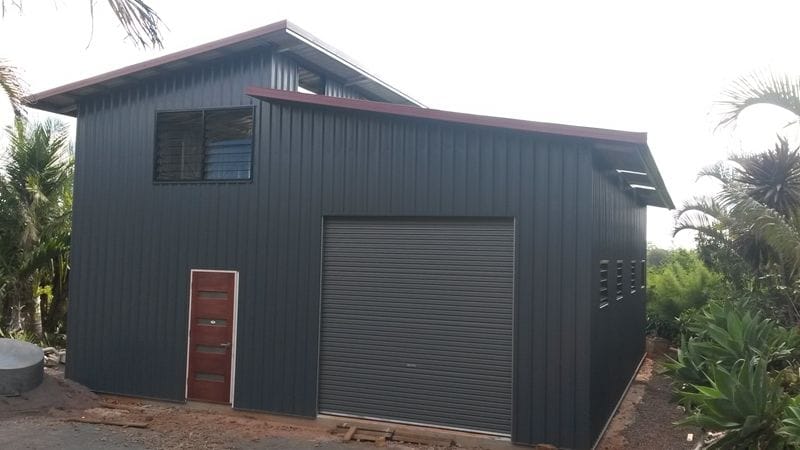 Gentlemen, now that you've finally finished mowing your lawn and your wife is off your back. Grab your ice-cold beers and meet your mates in your man cave.
Recently, we've been talking a lot about She Sheds, which is the female version of the man cave, but now we'd like to go back to our roots.
Your standard man cave consists of shed, couch, esky and dart board. But there are many more ways you can revolutionise the traditional man cave and turn it into the MIGHTY MAN CAVE!

Power UP
This really is fist-pump-in-the-air worthy. While the humble esky is reliable and resourceful, upgrading your shed with full power means you can go a bar fridge and air-conditioning. Garage World Townsville can certainly help you make this a reality, but why would you stop at a bar fridge and air-conditioning? What about pinball machine, Xbox, home entertainment system with subwoofer and full bar setup You get the picture, right?
With summer on its way, install some whirlybirds for roof ventilation and to remove interior heat. Choose lighter COLORBOND® steel colours to reflect the heat from the sun. Add an awning or two so you can enjoy a drink with a gentle breeze. We can help to create the coolest man cave to invite your buddies over for you to chill out.

The Mighty Shed Built for Man's Mighty Health
There are great health benefits for men who are able to get a break from their wife and kids. Some days a bit of space is godsend and having the option to get out of the house to do your own thing is an additional thumbs up.
A man cave doesn't have to be all about beers and bar fridge. It can be used as a health retreat, meaning it could be set up as a gym. A combination of free weights, chin-up bar and treadmill is easy to install.
Alternatively, you could lean more towards designing a creative space, a workshop to craft out those projects you are passionate about. These types of projects can have a massive impact on your mental health, giving you a good mental challenge, plus the added benefit of feeling accomplished when you finish your project.
At the end of the day, some of the best benefits of a man cave come from them being a communal place. It's a place to hang out with friends and family. According to the Australian Department of Health, bringing men together in a place of community supports and improves self-esteem and enhances health and wellbeing.

You're the MAN!
At Garage World Townsville, we will help you design whatever it is that you want, even if that is the MIGHTIEST MAN CAVE EVER!
Everyone deserves a personal place to chill out, relax and unwind, but also a place to hangout with friends. There is no wrong or right way to design your man cave, it's a personal choice depending on what it is you want from it. The only limitation you really have, is your backyard.
So what are you waiting for? Call Garage World Townsville on 4774 5777 or
book an appointment by clicking here
.