Do I really need a shed builder in North Queensland?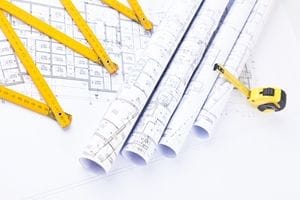 The simple answer is yes, if you want to guarantee yourself a high quality outcome. The process of building a shed, garage, carport, awning or any significant structure requires planning, specific skills and time. There are many skills involved for every step along the way, from start to finish. During the process, anything can happen and you will have to manage the stress of a time demanding project.
There are people out there who are very capable of managing their DIY project, however because of the diverse range of skills required and the fact that anything can go wrong, it is always going to be easier to engage with experts. The most important reason is that by engaging with qualified builders, you can guarantee a quality outcome within a defined timeline.
Engaging with Garage World Townsville
From start to finish, managing your own project is demanding. It can be complex, and at times infuriating if things don't go to plan. Even during the initial phase, simply jumping through the hoops of the various council permissions and insurance paperwork can be a significant hurdle, and a hassle. This is only the beginning.
Garage World Townsville has completed over 2,500 projects in North Queensland, and have developed a fast and smooth process for managing any hassles that pop up easily. Many people are relieved that we take care of any hassles, however, the real benefit comes from Garage World Townsville taking on all liabilities for the project. This means that we are responsible for the quality outcome, rather then you rolling the dice and hoping for the best.

The process, start to finish
Consultation: The first step involves consultation, this is where we get to know you and understand exactly what it is that you need. Most importantly, this is where we listen to you and ask you questions about what it is that you want to achieve and how this space will improve your lifestyle. This consultation process will help you understand why quote prices vary so much but also show you why cheap structures can become a hazard in the event of a cyclone. During the initial phase, we will do a site inspection so that we know exactly what we are dealing with.
Design:
Our goal is that you love every aspect of your new space, because you are the one investing hard earned money and adding value to your life. It's important to get everything right in the design phase, it's crucial. We design based on your requirements, site, location, Council regulations and other restrictions. We don't want any surprise costs to come up later, so during this phase we are accurate and forward planning.
Proposal: Mostly, at this stage we are submitting the plans to Council. Before we do though, we discuss your proposal with you so that you are completely clear about the ins and outs.
Create:
This is where everything comes together for you, hassle free. We take care of Council requirements, legislative requirements, and we manage all builders so that all you need to do is kick back and watch you dream come true.
Getting Started
The best way to get started is simply by contacting Garage World Townsville. The best thing to do is come in and see our display. You can book an appointment by calling us on 4774 5777, or you can
fill out a request a quote form here
.