How to design your shed or garage to match your home in Townsville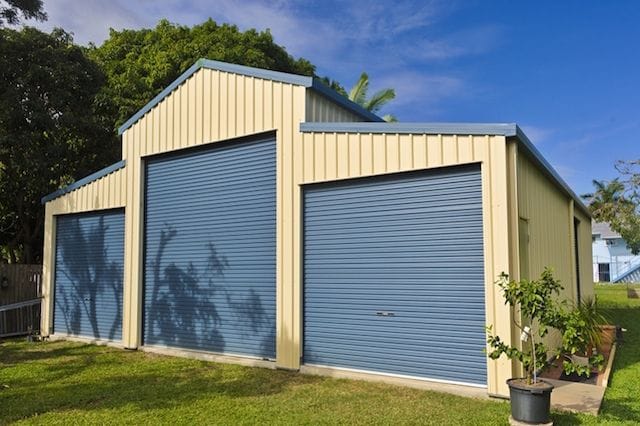 Australia is breaking records, for the first time over 200,000 homes were built between March 2014 and 2015. This is great, because it means more people are able to build their dream home, and have them designed and customized to meet their desires.
When it comes to designing your shed or garage, it really should suit the property. You have all the options you need to make it seamlessly match, and have it custom designed to suit. This will not only add value to your property, but also make it look good when you show it off to your friends and neighbours.
So here are some tips to help you on your way!
Consider the shape of your house and what shape would suit or compliment it
Your home's architecture is an important step when considering your custom shed or garage. For some people it's important to match it exactly, however there are options for creating a sense of visual cohesion by being creative. In the end the right shed or garage for you, is the one that makes you happy.
In some circumstances a skillion roof works perfectly. This is where the roof is mono-pitched, it is slanted with only one angle. This has a more contemporary feel, and of course you can choose the specific angle of the roof to further customize your shed or garage.
Conversely, to have a more traditional look the option is to go for a gable roof. This is where you have two angles with the peak in the centre. For some people, this might not seem like much of an important decision, but this is about designing a shed or garage exactly the way you want it.
What's the best colour?
Given the heat and the harsh sun in Townsville, it is recommended that you choose a white roof, however this is not mandatory. However, COLORBOND® steel has an extensive range of colours to choose from. We can help you match your colour scheme.
Windows and Doors
Now that you have considered the shape of your house, and the colour, what types of doors and windows would suit? Do you want large or small windows, stained glass windows, large sliding glass doors or hinged side door These are only a few examples of many options you have for your shed or garage.
While it's important to consider the esthetics of the choice, windows and doors are also about allowing the breeze and light into your shed or garage. You also have the option of skylights.
As you can understand, designing your shed or garage is actually creative. If there is anything we can do to help you see your shed and garage come to life, please contact us on 4774 5777 or by
clicking here to book an appointment
.