Keep Cool in your Shed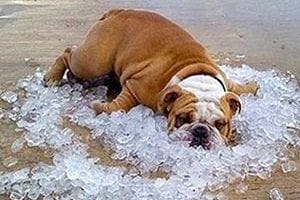 By deciding to custom design your shed in Townsville, you can have your shed do exactly what you want it to do. While its important to design your shed right, its very important to design it for your surroundings and conditions. For example, you wouldnt build a storage facility without any walls when your intention is to keep everything safe from the weather.

One of the factors to consider in North Queensland is the intense heat, especially in Summer. If you are not sure how to create a shed ideal for the heat of Townsville, we can certainly advise you how you can improve your design to work for you. There are plenty of ways you can help keep your shed cooler in the heat.
Ventilation

Whirlybirds are perhaps one of the main go to methods for addressing heat. Although whirlybirds are small, they can be very effective at sucking the hot air out of the structure. They dont require electricity, they are a simple solution to a big problem.

As heat rises, it gathers in roof cavities and will increase the heat unless it can be dispersed. A whirlybird allows the heat to escape and stops it heat from building up, this stops the temperature from increasing.

You can easily request a quote, and start talking about a solution that works best for you.
Utilise windows

When people think about windows, they think about being able to see in or out. But if you use the right window for your shed, it can mitigate the heat. If you use the wrong window type, it can add about 25% heat. So its important to think about this intelligently.

Considering things such as the size and orientation of your shed will help you make better decision as to where to place your window. By placing your window on the side with maximum shade will minimise the heat gained, and will allow for a cooler breeze to enter the shed. This will greatly assist the efforts of a whirlybird. To maximise the shade on your window, you can utilise an awning which we can easily install for you.

Helping your shed disperse the heat is important, and we can help you understand how to go about this to work best for you.

If you are not sure, start by requesting a quote and begin having a conversation with the team at Garage World. We will give you advice tailored to you.