The Highest Quality Custom Designed Sheds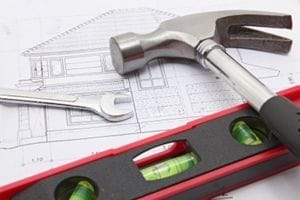 At Garage World Townsville our motto is Build Strong, Build Right. These are not just words, this is the foundation for the culture of our work ethic. We dedicate our expertise with a vision that each project will last, this means that your investment will have long-term value and piece of mind.

There is no point building a structure like this that can easily be destroyed by a cyclone, and we've demonstrated our expertise by investing and building the James Cook university's Cyclone Testing Station. This facility is here to keep pushing for improved safety standards and better cyclone-resistant outcomes. This is something we are passionate about, which means a better product for our customers.

Designing for Return on Investment
Often our customers are surprised that we design to meet specific needs, we listen to what you want and provide the best solution to match. Everyone is different and is looking for something to solve specific problems. We design great-looking buildings that meet your needs, and build them strong to last. We are there with you from the beginning to the finish, this makes the process of having a shed built stress free and easy for you. You can put your feet up, and we will do all the work.
Compliance
Having a building built can be overwhelming as there are many things to consider. Each site is a little bit different, which means that each site needs to be inspected to assess the specific requirements for each site. This is why we offer a free on site inspection, to ensure that the building you want is structurally sound and lasts.
Quality materials
Cyclones are one of the most impressive phenomenon on the planet, they are a brutal force of nature. It's for this reason that Garage World Townsville only uses the strongest building materials and patented building system designs. Our Morinda Glove Section Bracket System is made from heavy gavanised steel. This is the foundation for a strong structure, which means your building will last. Being a local business, we source our materials from local business. This is important in terms of supporting our community and keeping the local economy healthy.
Want to find out more about what will work best for you? Request a quote here and get started with your project.