Townsville Shed Builders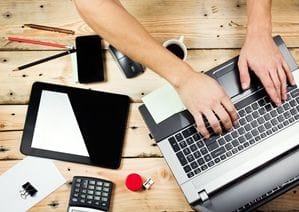 These days sheds are not just a steel shack to store spare items. Now sheds have become more about building a space that allows for practical expansion of lifestyle. Never before has custom shed designs become more important. No two people are the same, their needs are different and consequently their sheds are built differently too. That's why Garage World Townsville has become the choice of over 2,500 North Queenslanders who built right the first time. It's all about creating personalised spaces specific to your lifestyle, work and personality.
So how personalised can a shed really get? Well, these days it needs to be incorporated into a modern lifestyle, and offer convenience and efficiency when it comes to the little things such as access to the internet for example. You won't have to worry about how to achieve this, all you need to know is that you can practically anything you want to suit you.
Get Connected
Most people assume that because they are not using their shed for commercial purposes, they won't need an internet connection. But let's be realistic, it's important and easy. All you need to do is think about all the different types of situations that you would really love to use your new space for, and we will help accommodate these requests.
With regards to commercial options, it's easy for us to design a space that enables a harmonious working environment. It's not a big deal for us to facilitate electricity when constructing, and we work with Townsville City Council to get the right permits approved and get it connected.
Efficient Technology
With economic pressures forcing people to be more productive, efficiency is the key here. Efficiency comes from eliminating some of the more useless activities and automating them. It might seem trivial, but remote controlled roller doors are a great step in the right direction.
By thinking in terms of automating anything that can be automated, you are effectively improving your productivity. Depending on your needs and what you intend on using your shed for, it is possible to automate climate control inside. This is particularly useful for barns used for breeding pens for livestock, or for grow rooms for vegetable produce.
Dream Big and then Dream Bigger
What do you really need, and what do you really want? It's important to think about the bigger picture, and know that your shed can be turned into any practical space that will bring value to your life. You might want a space to teach yoga, or a commercial office to create the next big thing, or you need a teenager retreat, or a guitar building workshop... It's really up to you, and the more you tell us what you want, the better we can create for you.
To get exactly what you want, call Garage World Townsville 4774 5777. Or you can request a quote by
clicking here and filling out the form
.