What are the benefits of building a patio?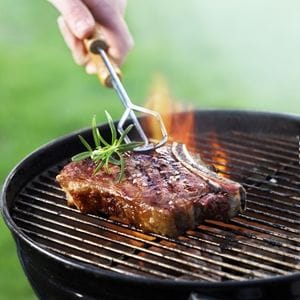 When you are invited to a friend's house for a BBQ on their patio it becomes easy to feel and identify the value of an outdoor living space. While it is obvious that Garage World Townsville builds sheds and garages, we also specialise in constructing custom designed patios too. We work with you to design and incorporate personalised ideas and construct a space that allows you to relax or entertain after work or on the weekend.
Personalised Outdoor Patios
New houses are being built quickly, and as such can lack a certain personal touch. By designing an outdoor living space personalised to your specific tastes and requirements, you will be able to make home feel more homely. Your home will reflect your personality.
Perhaps you would like a patio that is focused around having BBQs with your friends on the weekend, but you would also like the patio to offer a nice space to relax with your kids. It's important to consider what you would really like to do, and how something like a patio will improve the quality of your life.
A personalised patio allows you to experience your home life in a new way, but it all starts with the design. During this personalised design stage we help you take your vision and turn it into something real that matches exactly what you want.
Adding value to your property
There are main reasons why constructing a patio on your property will add value. Firstly, the materials used in construction have value. Secondly, the aesthetics of the patio will have an impact on the lifestyle, which adds value.
The more beautiful ideas which are incorporated into the design and construction of the patio, the better the value. If your house ever comes on to the market to be sold, interested buys will value the house based on materials used (strength) and how it makes them feel. Having a beautiful space makes people feel better, and this helps you negotiate a more desirable selling price.
Outdoor patios, outdoor entertainment spaces and outdoor kitchens are very popular, and Townsville is likely to continue to grow as a city offering a unique outdoor lifestyle. As you design your personalised patio, these are some of the types of things important to consider as you plan for the future.
Decrease lawn maintenance
Having an immaculate lawn is desirable, and many people are certainly passionate about their grass. However, for others the amount of work to produce an immaculate lawn can become cumbersome. A patio is easy to maintain, and so by having a patio constructed may come with the added benefit of reducing the amount of work required to maintain your lawn.
In the case of low lying areas, the patio can provide a nice place to watch the rain fall without standing in the mud. It will allow you to be high and dry as you take in the beauty of the moment.
Relax and take it easy
After work it's important to enjoy a little quiet time. While being inside a beautiful home is great, being outside offers something unique. A patio allows you to experience the space of being outside without being put off by sun or rain. In almost all situations, you will be able to take advantage of peace of mind.
Multiple Options
Often different rooms in your house are specific, but the advantage of a patio is that it can be used for many different occasions or needs. Of course relaxing is the main reason, to be able to enjoy the patio at any time even if it is raining or not. A patio can easily become a dining area for your family, a BBQ area for a get together, a sit and watch the sunset area, a relaxing with your mates area, or anything you can imagine. It really is up to you!

We are excited to help you make the most of this by providing you quality advice. We take great effort to design and build exactly what you are looking for.
For more information tailored to you, click here to request a quote specific to you.