What is a gable roof?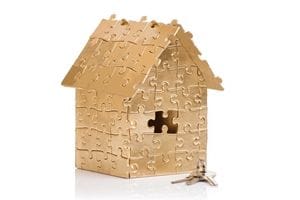 The simplest way to think about a gable roof is to think about a triangular roof. It generally has two slopes with a peak in the middle. When designing a custom shed, you have the option to design it as large as you want, and you have the option of designing the roof. But why choose a gable roof when you could just have a flat roof?
Reducing Costs
Due to the fact that gable is two sloping pieces attached together; its very simple in design. This is why it is so popular. The costs are kept low simply because the materials required compared to other methods are more effective. Because of the popularity, the demand also keeps the costs lower; this makes it good for you.

Resist strong weather conditions
From an engineering point of view, the triangular shape of a gable roof provides strength to the overall structure. But in times of intense rain, the two slopes will help water move off the roof faster. This means there is less stress on the roof from the weight of the water as it moves towards the edges and to the ground. This acts as a displacement system during intense weather situations to reduce the strain put on the structure.
Additional Storage Space
This is a lot to be said about additional storage space, it doesnt matter how much space you have, if you have a little extra its better. The gable roof offers a little extra storage space in the roof. By considering building a gable roof to take advantage of additional storage space, you can incorporate attic ideas to add value to your shed.
It looks great

Besides additional space and strengthening your structure, choosing gable is an easy way to make your shed look really great. You can pick and choose to specifically match your home with a wide range of Colorbond options. Its easy for you to create a beautiful piece of architecture on your property.
Completely Customised
In the end it is completely up to you. This is your shed and should be built the way you want it. Of course, its important to consider some of the engineering restrictions to your building, but our consultants can help you with this. We listen to what you want and advise you how to get it.
Call Garage World Towsville for more information, or click here to request a quote.