What to ask yourself before building a shed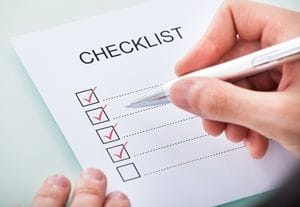 What types of things do you need to think about?
Everyone's needs are a little different, you might want more storage space, or need a place to lock up your car, or a place to escape... Regardless of what your specific needs are, a custom designed shed is always the best option. The reason is simple, a custom design is built specific to you. But before you get started, it's important to have a think about some of the important decisions that will alter the outcome.
Is it aesthetically pleasing?
Of course having something that is built for practicality is the most important, but these days it's not difficult to have something built that is beautiful to the eye. With a custom design, the design can match your existing property making it far more attractive, and help recover costs should you decide to sell your property at some point in the future.
Garage World Townsville works with COLORBOND steel, which delivers a wide range of colours and options to suit diverse tastes and circumstances.
Will I need council approval?
In short, yes. As a rule of thumb, it's always best to be on the safe side. Because we live in a cyclone zone, there are certain requirements that need to be met. The good news is we are here to help you, this will avoid you feeling bogged down in paperwork.
This approval process is really worth asking about, it's important to check up on. Feel free to call us, we will provide supportive advice for you.
Do I really need optional extras?
This decision is 100% up to you, because in the end you don't have to have extras. However, some optional extras will enable increased functionality, and they simply make a lot of sense.
If you plan on storing your belongs, you will need to consider ventilation. An easy way to enable ventilation is with whirlybirds, which create airflow throughout your structure.
Doors and windows are completely optional, however they are practical in terms of accessibility and allow light to enter to save on the need for power. Best of all, doors and windows can pretty much be placed where ever it suits you.
Not every shed needs power, but if you do, for us it's no drama at all. These are the types of things we cover in the planning process, so that when it's finished you get exactly what you want.
Should I do it myself?
The answer to this question depends on your level of experience and skill set. If you are an experienced builder, and understand the intricacy of erecting a structure strong enough to withstand a cyclone, we are not going to stop you. However, if you are not 100% confident about what you are doing, then we recommend you work with professionals. It's the safest option. Engaging with Garage World Townsville guarantees that you are working with licensed professional teams, who build in a timely manner, with proven techniques to ensure it lasts a long time.
This does not mean that you are silent in the process, in fact you are still very much in the drivers seat. What it means is that we do all the heavy lifting for you, while you put your feet up and get exactly what you want.
We are happy to assist you through every step of the journey, from start to finish. To get started, simply give us a call, or click here to request a quote here.