Why Garaports and Carports are a smart decision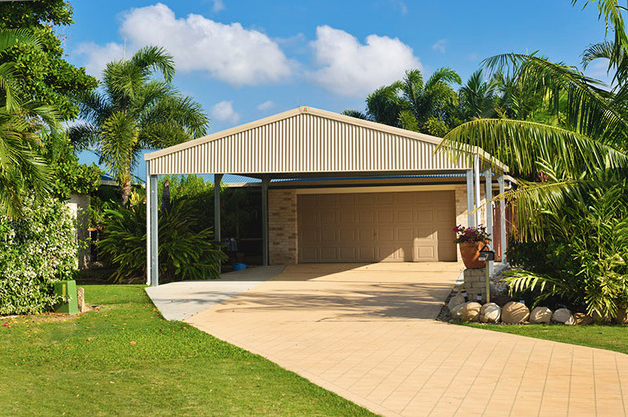 So what exactly is a garaport? Perhaps you've already started thinking about custom-designed garage, shed or carport. But have you considered combining them all together? That's exactly what a garaport is; it's when you combine a garage and a carport together. There are many benefits to this, providing relief from the harsh sun is one, but they also look great. They can provide you additional space that you can take advantage of for simple things like a BBQ with the family.

Storage plus extra

When people plan garages, of course their intention is to store their car there. However, what people find over time is that they end up storing other things there and the car is parked outside. The garaport allows for this to happen without causing any dramas.

In terms of commercial purposes, a carport can be used for more then just providing shade for cars. They can be used as an extension to the front of the business to provide additional space to display products, you can entice people to come in. You can custom design to have the carport match your existing building, or have it as a stand-alone building.
Protect and Party on!

The first and main benefit that people think about with carports and garaports is protecting vehicles from the sun and rain. It helps to prevent weather damage to assets, and it also prevents birds causing additional damage.

With the extra shade, you'll certainly contemplate the social advantages. For those who don't have a large backyard or deck, this is particularly useful. It's important to consider this in the design phase, as you can plan for additional uses you'd like to get from it. So if you see yourself setting yourself up with a few deck chairs and lazing about in the afternoon, just let us know.
Fast construction time

The advantage of having a carport built is the relatively quick construction time, compared to a shed, garage, barn, etc. Because they don't have walls, we can finish the job quickly.
Expand your space a lot without expanding your budget a lot

As previously mentioned, a carport does not have walls like a shed or garage. This means that you can save money on construction, and you can use that money to through a party with your friends to celebrate your new carport!
Quality matters

It's important to work with the best builders, engineers and designers in Townsville. We take your shed, garage, barn, commercial building, carport or garaport seriously. It's important to us that your job is completed to the highest standard and designed to your exact needs.

To find out more, simply call our office on 4774 5777 or click here.